« Back to Results
Law Office of Karen S. Brown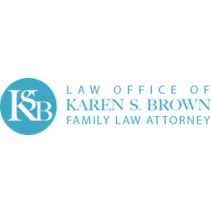 A Proven Family Lawyer with Over Forty Years of Experience Protecting Our Clients' Best Interests
Karen S. Brown is a member of the Association of Family and Conciliation Courts (AFCC), a volunteer at local shelters, and a frequent contributor to the educational presentations organized by the California State Bar and membership associations. She also regularly mentors women on family law issues, helping them to understand their legal options for a better future.
Determining child custody must be decided with the sole intent of providing the best situation for the child. Karen S. Brown fights for this ideal, and has experience overcoming biases and other obstacles that can hinder that outcome. She will always focus on how to help children and provide them with the parental care and financial support they need for a happy, safe life.
Attorney Karen S. Brown has achieved significant recognition for her dedication and service to clients. She has achieved an AV Preeeminent® rating with the Martindale-Hubbell® Lawyer Ratings system for her ethical standards and legal ability. Ms. Brown was also voted onto the Super Lawyers® list, an accomplishment that only five percent of lawyers in the country are able to achieve every year. Her proven track record has earned her a reputation of success and the respect and satisfaction of countless clients and families.
Contact us today if you need legal assistance with any of the following: 
Family Law
Divorce
Child Custody
Child Support
Property Division
Alimony
Relocation
Domestic Violence
Restraining Orders
Call 323-274-2697 today to arrange your free initial consultation. 
Attorney Karen Brown
With over 40 years of experience in complex family law, general business and entertainment litigation, Ms. Brown is an accomplished trial attorney who is dedicated to providing prompt and professional service to her clients' most pertinent needs in all areas of complex family law litigation. Ms. Brown has been practicing family law exclusively for 15 years.
Ms. Brown has an extensive background in representing clients in difficult family law matters including custody disputes, highly contested financial matters related to divorces, and complex move-aways, sexual abuse and other custody related matters as well as performing transactional work for pre-and post-nuptial agreements. She had an extensive background as a civil lawyer in the entertainment field for private clients and industry unions. She ran her own private practice for close to a decade, during which time she was the "go-to" lawyer for the Beverly Hills Bar Association to member firms for assignments, both trial and appellate, in family law, immigration, labor and employment, entertainment, real estate, and other general civil matters. Having concentrated on family law in recent years, her experience has included simple divorces to multi-million dollar cases involving real estate and other assets. Ms. Brown provides clients with not only expert legal counsel, but the care and attention required in highly sensitive and often stressful litigations. The testimonials from her former clients resound with praise for her concern and attention to detail.
Having tried dozens of cases to conclusion with an exceptionally high success rate and having arbitrated dozens of cases while union counsel, Ms. Brown has utilized her diverse experience for her family law clientele by providing advice and counsel to clients through innovative solutions that have helped save them thousands of dollars in legal expenses and years of protracted litigation.
Ms. Brown received her B.A. in English from Smith College and her J.D. from the University of Santa Clara. She is a member of the Los Angeles County and Beverly Hills Bar Associations; the California Chapter of the Association of Family Law and Conciliation Courts and serves as a mediator for the Los Angeles Superior Court. Ms. Brown is admitted to practice before the United States District Courts in the Southern District of California and the U.S. District Court of Arizona.
Karen Brown is by far the best family law attorney I have ever worked with!! I was working with a couple of attorneys from San Diego that completely ruined my current family custody case. My previous attorneys took advantage of my situation and didn't do anything in my best interest and against by wishes. Karen Brown sat down with me and helped my regain control of my case, my handle on life and my world which is my son. She spent countless hours rebuild make case to make it the strongest possible. Not only was my case extremely well put together but she did an excellent job in the courtroom; this resulted in the judge granting me everything I requested and a few additional last minute additions. As a result of her strong litigation skills and abilities build the strongest case possible, I was granted more time with my son which will allow me to give him the attention he deserves from his father and allow me to mentor him into being an upstanding citizen and human being. I also requested for my son to have my last name, and due to Karen Brown's extensive knowledge of the legal system and tough litigation skills, I was allowed to change his last name to mine which will allow him to carry on my family name and legacy. I would recommend Karen Brown's legal services to anyone seeking a strong family law attorney and have done so on many occasions. If you are looking for or are in need of a strong attorney make sure you stop by and visit her first. She will go out of her way to help you and your loved ones as well as ensure you have the strongest case possible before stepping into the courtroom or into out of court negotiations. She is invested in her clients and their best interest.
---
For several years I have been fighting a horrific custody case. This case consisted of many appearances and detailed expert work. her research and time spent on my case was amazing, she really cares. Karen was an expert in my case. She appeared on each case held my hand and got my case resolved. Bless her heart. Karen is experienced and knows what she's doing. If anyone I know needs a good family law attorney, I will send them to Karen.
---
I hired Karen to help me with a last minute serious custody issue for my 3 yr. old son. She was super efficient, professional and very knowledgable. She helped me to realize that there were certain aspects of my current order that needed to stop immediately and it help me greatly. Karen is very kind, supportive and really cares about her clients and the welfare of the children involved. I recommend her highly to anyone needing a family law attorney. I am very pleased with her services and will continue to keep her by my side for any future needs. Her passion for her work really shows, she will not let you down and she will make sure that the law brings justice.
---
Karen has been a godsend in a very difficult time of my life. She has knowledge and expertise that has been paramount in guiding me through my divorce proceedings. In addition to her legal prowess, her good nature and friendly demeanor are greatly appreciated. She would be highly recommended for anyone needing advice or assistance with a Family Law related issue. While I hope never to go through anything like this again, if I do, I know who to call.
Since 1997, the "Lead Counsel Verified" status has been granted to attorneys who possess:

The Right Professional Experience
A Spotless Record
The following attorneys at this firm are Lead Counsel Verified: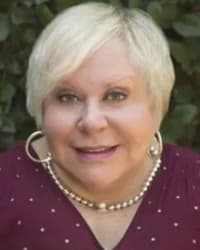 Karen S. Brown
This attorney is Lead Counsel Verified in the following practice areas:
| Practice Area | Year |
| --- | --- |
| Family Law | Since 2014 |
| Practice Area | Year |
| --- | --- |
| Family Law | Since 2014 |
For Attorneys:
Download Lead Counsel Badge