Family Law Group, Inc.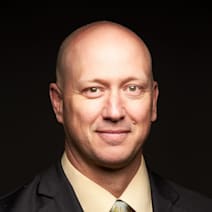 Putting Extensive Knowledge and Resources to Work for You
With an office in Livermore, California, Family Law Group, INC. is one of the largest law firms exclusively practicing family law in the Bay Area. Our clients benefit from our more than 35 years of combined experience and our commitment to obtaining optimal results in every case.
Our lawyers enjoy a reputation as skilled negotiators and aggressive litigators. Whether you are embarking on a divorce, require representation during custody, child support, or paternity proceedings or have a combination of family law issues, we will work closely with you to determine the most effective path to resolution. 
Contact us today if you need legal assistance with any of the following:
Divorce
Child Custody
Child Support
Same-Sex Issues
Premarital Agreements
Adoption
Paternity
Domestic Violence
Restraining Orders
Step-Parent Adoptions
Document Preparation
Assisted Reproductive Law
Call the Family Law Group, INC. today at 925-447-3322 to arrange your initial consultation.
Attorney Katharine F. Hooker

Katharine Hooker has focused her legal career exclusively in the area of family law, particularly litigation. She zealously and effectively advocates for her clients in negotiations, court proceedings, and trials. Katharine represents clients in a wide variety of complicated cases involving: dissolution of marriage, legal separation, child custody and visitation, child and spousal support, valuation and division of business ownership interests, division retirement benefits, stock and investment accounts, real property claims and disposition and other sophisticated financial issues. Katharine frequently coordinates with forensic accountants, business and real estate valuation professionals, vocational experts, and/or mental health professionals as needed to achieve her clients' financial or child custody goals.
In the last several years Katharine has represented high asset complex financial cases almost exclusively. She and her team represent high net worth individuals in order to navigate through support and business valuations in the most cost-effective manner as possible. Katharine equally represents the high income earner spouse and the supported spouses of high income earning spouses who may not be forthcoming about their income or assets in order to investigate, reveal and present true financial data to the court for appropriate support and property orders. The litigation team at FLG is well versed in investigating and obtaining financial information in all types of industries including the mortgage industry; automotive dealerships; banking; wealth management; medical and law practices; food and hospitality; real estate; venture capitalist; manufacturing; professional athletes and many others.
Katharine also represents clients in the preparation and negotiation of prenuptial and postnuptial agreements and post-judgment enforcement litigation of those asset individuals.
She received her Bachelor's Degree from Azusa Pacific University, graduating cum laude. She graduated from Regent University School of Law and was admitted to practice law in 2006. She is licensed to practice law in all California Courts. Katharine is a member of the American Bar Association and American Bar Family Law Section, the California Bar Association and California Bar Family Law Section, the Alameda County Bar Association, the Alameda County Family Law Association, and the Contra Costa Bar Association. Katharine served on the Board of Directors for the California Young Lawyers Association (CYLA), Section of the CA State Bar (2009-2011), and was elected Chair of the Communications Committee in 2010. Additionally, she was a member of the State Bar Social Media Task Force (2010-2011) which was responsible for launching FaceBookTM and TwitterTM sites for the State Bar Sections. She is a member and 2009 and 2012 President of the Eastern Alameda County Bar Association.
In 2013 and 2014 Super Lawyers Magazine named Katharine top 2.5% of lawyers under 40 in the State of California.
Katharine has a passion to assist individuals with complex family law litigation matters and transition through one of life's most difficult experiences as quickly, painlessly, and successfully as possible.
---
Attorney Shane C. Nielson

Shane Nielson proudly joins Family Law Group, LLP as an associate attorney. He has long held a passion for family law and brings over 15 years of experience in the field, including 8 years as a paralegal with Family Law Group. He also spent 4 years with the Sacramento County Department of Child Support Services and 4 years working as a Supervising Family Support Officer for the Solano County Department of Child Support Services.
He graduated Cum Laude from California School of Law where he received numerous awards.
A father of three, Shane understands the importance of bringing a balanced approach to his work as a family law attorney. He has served as a member of the school board for over 10 years and has experience as a Real Estate Broker. As such, Shane appreciates the complexity of family, property, finances and divorce.
He is also experienced at assisting people in enforcing their court orders. He is well versed in the process of preparing filing and serving the documents necessary to withhold wages, place liens on property as well as pursuing contempt charges when warranted.
Shane is adept at both negotiation and litigation. He respects the importance of reaching agreements but is fully prepared to advocate for his client's positions in court. He has a great deal of experience negotiating to try to settle his client's matters and the skills to fight for his client's rights when it is necessary.
If you are looking for an advocate; someone who will help you through the difficult maze of the family law court system; someone who will help you settle your matter when appropriate or fight for you when required, Shane has the experience, knowledge and skills that you are looking for.
---
Attorney Amy Prosser

Amy Prosser has been representing family law clients since 2013 and has dedicated her career to exclusively family law cases since 2014. She has represented clients in complex and high asset financial cases, incorporating as necessary the work of forensic accountants, business evaluation professionals, and/or real estate valuation professionals to achieve results for her clients. Amy also zealously and diligently advocates for her clients in contested custody proceedings and in Domestic Violence Restraining Order litigation. 
Amy's interest and knowledge in financial and business matters has roots to her childhood and being raised by a mother who was a Certified Public Accountant, a sole proprietor for many years, and the financial director at various nonprofit organizations in Alameda County, including a network of shelters for survivors of domestic violence. Amy is also committed to serving our community, which has included volunteering for the Alameda County Bar Association representing indigent clients in their family law matters. In recognition of her volunteer work, Amy received the State Bar of California Wiley W. Manuel Certificate for Pro Bono Legal Services in 2015. 
Prior to representing clients in family law cases, Amy practiced in state and federal court representing clients in the areas of business matters and bad faith insurance litigation. 
Amy earned her Juris Doctorate degree from Golden Gate University School of Law where she received a Litigation Specialization with Honors. During her second year of law school, Amy was a member of the four-person mock trial team that won First Place in the Regional 2009 6th Annual American Bar Association Mock Trial Competition and went on to compete in the National American Bar Association Competition in the District of Columbia against the other seven regional champion teams. During law school, Amy interned at two litigation law firms, interned at the San Francisco Superior Court ACCESS Center, and was a legal extern for the Honorable Steven B. Berlin, Administrative Law Judge at the U.S. Department of Labor. Amy was a recipient of the Hugh G. Major Endowed Woman's Law Scholarship, the Phillip Burton Endowed Law Scholarship, and the Caroline Caldwell Scholarship. 
Prior to law school, Amy was an account executive at Edelman, then the world's largest public relations firm, where she represented billion plus dollars annual revenue-generating technology companies. 
Amy graduated Cum Laude and received her Bachelor of Science degree in Public Relations with a a minor focus in Theater Arts from San Jose State University. Her most treasured experiences were her acceptance into the Golden Key International Honour Society, her internship at KPIX Television San Francisco, and her volunteer work voice recording books in the Books Aloud, Inc. studio for the blind, visually impaired, and physically and learning disabled individuals who are unable to read by conventional means.
Amy is admitted to the State Bar of California and is licensed to practice law in all courts in California. She is a member of the Contra Costa County Bar Association and she served as the 2014 Contra Costa County Bar Association Barristers' Secretary and as the 2015 Contra Costa County Bar Association Barristers' Treasurer.
Since 1997, the "Lead Counsel Verified" status has been granted to attorneys who possess:

The Right Professional Experience
A Spotless Record
The following attorneys at this firm are Lead Counsel Verified: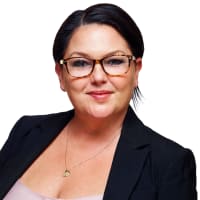 Katharine F. Hooker
This attorney is Lead Counsel Verified in the following practice areas:
| Practice Area | Year |
| --- | --- |
| Family Law | Since 2014 |
| Practice Area | Year |
| --- | --- |
| Family Law | Since 2014 |
For Attorneys:
Download Lead Counsel Badge