Haber Law Firm, APC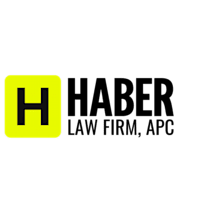 Franchise | Serving Encino, CA
In Encino, California area, Haber Law Firm, APC can help clients with their Franchise needs.
Average Experience:
12 years
Accessible, Industrious, And Dynamic Advocacy
At Haber Law Firm, APC, we're proud to offer experienced legal services for small/medium-sized businesses in Encino, as well as Los Angeles, Ventura, and Orange Counties. From contract negotiations and litigation to employment law, we offer fast, accurate, and strategic legal advice so you can keep your business running. If you or your business are facing litigation, contact Haber Law Firm, APC today.
Contact us today if you need legal assistance with any of the following:
Bankruptcy
Business & Commercial
Business Organizations
Contracts
Employment
Employment Law – Employer
Franchising
Mergers & Acquisitions
Call 877-930-2126 today to arrange your free initial consultation.
Attorney Peter Haber
Bar Admissions: