« Back to Results
The Law Offices of Kelly Warren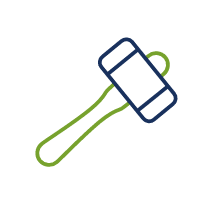 Trust an Experienced Covina Attorney!
In Covina and throughout the San Gabriel Valley, the Law Offices of Kelly Warren provides experienced legal service to individuals and small-business clients. For 30 years, we have assisted clients with legal matters of bankruptcy, real estate, probate and estate planning. We build personal relationships with our clients and tailor innovative solutions that meet their needs in an effective manner.
Selecting a lawyer is a difficult decision that can impact your financial situation and your future. We believe that you need to feel confident in your choice and should be able to easily communicate with your attorney when you have questions or concerns. Attorney Kelly Warren deals directly with our clients and personally handles every case himself.
In addition, Mr. Waren can assist clients with probate and estate administration, real estate matters, trusts and wills.
Contact Mr. Warren today if you need legal assistance:
Bankruptcy
Chapter 7
Chapter 13
Foreclosures, Loan Modifications & Bankruptcy
Garnishments, Repossession and Lawsuits
Harassment
Call Attorney Kelly Warren today at 626-859-1030 to arrange your initial consultation.
Attorney Kelly Warren
I am a solo-practicing attorney who has been actively practicing law since 1981 in the East San Gabriel Valley. I prefer to represent ordinary people who have found themselves involved in situations in which they require legal assistance. I consider myself more of a champion of the people rather than a soldier of corporate America. I offer personalized services and reasonable rates. My goal is to lessen the impact as best as possible in with an eye on the economics of the situation.
Bar Admissions
Education
McGeorge School of Law, University of the Pacific, Sacramento, California
University of California, San Diego

B.A. - 1977
Major: Economics
Professional Associations and Memberships
California Junior Chamber of Commerce, President
State Bar of California