The Law Offices of Mark Deniz APLC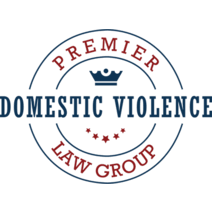 Have A Former Senior Prosecutor On Your Side
Most criminal defense attorneys wait until hearing dates or until the prosecutor offers a plea bargain before taking action on your case. This is reactive and ineffective. You cannot afford to settle for less than the absolute maximum effort to minimize the impact of an arrest.
We take a proactive approach that doesn't waste time waiting for an initial court date. Mr. Deniz, a former prosecutor, will immediately begin reviewing the facts of your case to identify any weaknesses that can be used against the prosecution.
Contact us today if you need legal assistance with any of the following: 
DUI
Domestic Violence
Criminal Defense

Burglary Theft
Criminal Threats
Diversion of Eligible Misdemeanors
Drug Charges
Early Termination Of Probation
Embezzlement & Fraud
Evading A Police Officer
Expungements & Probation Terminations
Hit-And-Run
Juvenile Crimes
License Suspensions Other Traffic Violations
Misdemeanor Offenses
Mitigation Packets and Dismissals
Probation Violation
Prostitution & Solicitation
Resisting Arrest PC 148(a)(1) and PC 69
Call 858-429-9982 today to arrange your free initial consultation.
Attorney Mark L. Deniz
San Diego DUI & Criminal Defense Attorney Mark Deniz has dedicated his firm to helping people who find themselves facing tough times. His proactive, solution-finding approach has resulted in years of proven success. When someone is facing criminal charges, you want an attorney with the training and experience that Mark Deniz brings.
San Diego DUI & Criminal Defense Attorney Mark Deniz has won numerous awards during his 17 years as an attorney.  This includes:
• Top Criminal Defense Lawyer
• Perfect Rating by Avvo
• Clients Choice award for six years straight.
• Spotlight on Attorney Journal Magazine
• and many more
Before moving to the defense side of the bar, Mark Deniz was an award-winning prosecutor for almost 10 years.  He has spent years as both a Deputy District Attorney and a San Diego Deputy City Attorney.  He was trained on the handling of DUI & Criminal cases. He was trained at the Department of Justice National Advocacy Center in Columbia, South Carolina. His time as a San Diego Prosecutor helped establish him with prosecutors and Judges, who he now works with on behalf of his clients. While as both a Prosecutor and Defense Attorney, Mark Deniz has handled the range of criminal defense spectrum of basic misdemeanors to the most serious felony cases. You want a former San Diego DUI & Criminal Defense Attorney Prosecutor on your side.
---
Attorney Alicia Freeze
Alicia C. Freeze has been licensed to practice law since 2011. She is fierce and compassionate in her role as an advocate for her clients, whether it be in defending clients being charged with criminal offenses, responding to false allegations in restraining orders, or obtaining protective orders for abused and harassed clients. The key to Attorney Freeze's success is her ability to be proactive, and prepare extensive factual evidence to support her position, while also using the law as both her shield and her sword in the protection of her clients.
She has extensive experience in defending against restraining orders in all four courthouses in San Diego, as well as petitioning the courts for protection of her clients in restraining orders. Restraining Order cases include Civil Harassment Restraining Orders involving neighbor disputes or issues between non-family members; Domestic Violence Restraining Orders between family members or intimate partners; Elder Abuse Restraining Orders where the Petitioner is over 65 years of age; Workplace Violence Restraining Orders where the harassment and/or abuse occurred in an employment setting or Home Owner's Association (HOA); and Gun Violence Restraining Orders where the incident involves the unlawful use of a firearm. Attorney Freeze has handled every scenario you can imagine and is ready and willing to help you in your situation, no matter how complex.
---
Attorney Alyssa Buffaloe
Alyssa Buffaloe, Esq. became a lawyer to help people during their time of need. She believes that everyone deserves someone to represent them and shield them when all hope seems lost. Since she passed the California Bar in 2016, that is what she has done.
Mrs. Buffaloe has worked on thousands of cases. She pours everything into her work to insure the clients obtain the best possible outcome in their case; including handling preliminary hearings, writing suppression motions and motions to dismiss charges, and even taking cases to jury trial. She especially has great success in both writing and arguing motions.
Attorney Buffaloe enjoys working with Veterans and active duty military on cases going through Military Diversion. She has a success rate of over ninety percent in her Military Diversion motions, where the case can ultimately result in a dismissal of all charges. She is the attorney who primarily handles the Military Diversion cases for the office. Mrs. Buffaloe works closely with clients taking on both the prosecution in court, and the DMV. She has handled hundreds of Admin Per Se hearings with the DMV, fighting for the client's driving privileges.
---
Attorney Christine Martin
Christine is part of the team, working primarily in the Orange County area.
Firm founder Mark Deniz says, "I heard a lot of good things about Christine, from both prosecutors and our defense colleagues. She has an innate understanding of the Orange County courts. This includes having the relationships to getting things done. I am glad she is part of the team"
During Christine Martin's legal and law school career, Martin sought out work in the criminal defense field defending the rights of innocent men and women. At a young adult age, Martin volunteered at the Seton Hall Exoneration Project for several years, located in Newark, New Jersey. During that time, she worked with many innocent people wrongfully accused of murder, double homicide, drug possession and sales, gang violence, and many other cases. Martin utilized the facts and legal reasoning in an attempt to free those wrongfully accused from prison sentences they did not deserve. Currently, Christine Martin is the Managing Partner at the Law Office of Christine R. Martin. Starting her business from the ground up, Martin consults with specialists on every case to ensure the client has many options before coming to a settlement. Martin is endorsed for her professional demeanor, communications skills, and work ethic. She can handle any type of criminal case.
"He took care of me…"
I had a DUI charge with a high blood alcohol level. I wanted trial unless there was a situation that worked for me. Mark kept me informed of every step along the way. We pushed for trial. After several hearings and two days before trial the DA calls us with an offer I could not refuse. Mark was ready for trial and I only took the offer because it was that good. Our defense was ready for trial. I felt that he was always one step ahead. You cannot go wrong with him.
Anonymous, Former DUI Client
---
"He did what I hoped for…"
I was accused on taking items from a popular department store. They say I took expensive items so the dollar amount was high. The prosecutor charged burglary and theft. Mr. Deniz met with us and gathered character letters from people who know me. He met with prosecutors and told them about me. He got me started before the meeting with volunteer work. By the second hearing they were willing to dismiss the case in a few months. I knew I made a mistake and took responsibility for it. However, Mr. Deniz ensured the event would not harm her down the road. He was great.
Anonymous, Former Criminal Defense Client
---
"Commendable attorney, positive results…"
I found Mark online and was extremely pleased with the result he got for me. I had no previous record and was unsure about the process. I was charged with a misdemeanor DV charge was scared about having anything on my record. He met with me in person and walked me through the process. He got my charges reduced to anger management classes and a fine. I hope not to have to use his services again but will absolutely share his info with anyone I know facing a criminal charge. A++ experience, A++ attorney
Anonymous, Former Domestic Violence Client
---
"Reduced fine and probation with no jail…"
I was lucky to find Mark. I was scared about losing my job from this. Mark resolved the matter without me losing my job or too much skin off my back. He always communicated with me and let me know I was a priority. I hope never to be in a bind again, but if I am I am calling him.
Anonymous, Former Client
---
"Awesome…"
I did not want to go with the public defender. I interviewed several lawyers about my situation. Mr. Deniz worked with me on the finances so I could afford a private attorney. I was able to get out of a situation where I could of been in trouble.
Nick, Former Client
---
"Masterful Performance…"
I thought I was in trouble and was heading into jail for a week or two at least. I did not want to lose my job or be away from the kids. He came in and took control of the situation. I felt the case was always being looked on and there was constant progress. I was glad to be his client and was able to get this behind me. He worked with me on payments. I felt very satisfied and would refer him to other people if they get in a jam.
Anonymous, Former Client
Since 1997, the "Lead Counsel Verified" status has been granted to attorneys who possess:

The Right Professional Experience
A Spotless Record
The following attorneys at this firm are Lead Counsel Verified: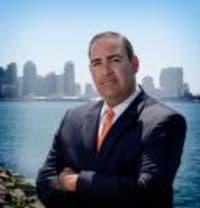 Mark L. Deniz
This attorney is Lead Counsel Verified in the following practice areas:
| Practice Area | Year |
| --- | --- |
| Criminal Defense | Since 2020 |
| DUI | Since 2014 |
| Practice Area | Year |
| --- | --- |
| Criminal Defense | Since 2020 |
| DUI | Since 2014 |
For Attorneys:
Download Lead Counsel Badge