Vigorous Representation and Attentive Personal Service
All entities - whether it be a person, employer, credit agency etc. - should be held accountable when they exhibit negligence that results in the infliction of your harm. When this happens, the most effective way to rectify these issues is to pursue a legal remedy. Victims who wish to take the legal route don't have to navigate these complex processes alone. An experienced attorney can help you attain resolution.
The Law Office of Paul Mankin represents people in auto dealer fraud, personal injury, consumer protection, and landlord/tenant cases out of our California office. We're passionate about helping the injured gain great financial recoveries, protecting consumers from fraudulent practices, and ensuring that landlords fulfill their obligations to tenants.
At our firm, we take a personalized approach to each case. We'll identify your goals, and strategize until we find a foolproof solution for your case. Understanding that the right solution doesn't look the same for everyone, we propose custom solutions that will help you achieve a favorable case outcome inside and outside of the courtroom. If the best course of action in your case is to go to trial, we're well-equipped to represent you in a way that ensures your needs and interests are heard in court.
Contact us today if you need legal assistance with any of the following:
Auto Dealer Fraud
Debt Collection Harassment
Credit Report Errors
Uninhabitable Apartments/Slumlords
Unlawful Repossession
Personal Injury: Slip and Fall

Call Paul today at 800-219-3577 to arrange your free initial consultation.
Attorney Paul Mankin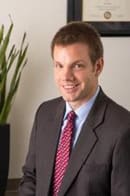 Jurisdictions:
Admitted To The Bar:
Education:
Whittier Law School, 2008
Santa Clara University, 2003
Professional Memberships and Achievements:
Consumer Attorney of Los Angeles
National Association of Consumer Attorneys
Foreign Languages Spoken:
HOTEL BED BUG BITE INJURY SETTLEMENT - $15,000.00
Client planned to stay at a very nice resort hotel for a one week vacation. Within the first night Client was bitten by bed bugs multiple times. Client had pictures of bites and bed bugs in hotel room. Settled for $15,000.00
ABOUDI V. T-MOBILE USA, INC. CLASS ACTION SETTLEMENT - $2.5 MILLION
A proposed settlement has been reached in a class action lawsuit brought by Sayan Aboudi against T-Mobile USA, Inc. under the Telephone Consumer Protection Act ("TCPA"). The lawsuit alleges that T-Mobile violated the TCPA by using an automatic telephone dialing system or and artificial or prerecorded voice to place collections calls to cell phones without the prior express consent of Plaintiff and class members. T-Mobile denies any liability and denies that this case could be certified as a class action if it were litigated. More details on the settlement can be found at www.aboudisettlement.com. The class is represented by Paul Mankin of the Law Offices of Paul Mankin, Josh Swigart of Hyde & Swigart, Abbas Kazerounian of the Kazerouni Group, APC, and Todd Friedman of the Law Offices of Todd Friedman. T-Mobile USA, Inc. is represented by Kristine McAlister Brown of Alston & Bird LLP.
$15,000 SETTLEMENT AGAINST A DEBT COLLECTOR IN A TCPA
Awarded: $15,000
CONFIDENTIAL INDIVIDUAL TCPA SETTLEMENT - $100,000
Client received numerous robo calls to Client's cell phone attempting to reach a person that our Client did not know. Client demanded that the calls stop but continued to receive calls.
PASSENGER IN VEHICLE RECEIVES $100,000 SETTLEMENT
Awarded: 100,000
$10,000 DEBT WAIVED BY DEBTOR IN A RECENT UNFAIR DEBT COLLECTION PRACTICES CASE
Awarded: $10,000 +attorney fees
AUTO ACCIDENT SETTLEMENT
Awarded: Settlement $25,000
SLIP AND FALL SETTLEMENT - $65,000
Awarded: Settlement $65,000.
FALL ON THE JOB
Awarded: $285,000
CAR ACCIDENT ON FREEWAY
Awarded: $100,000
REPOSSESSION AGENT IMPROPER ACTION
Awarded: $7500
HARASSING DEBT COLLECTOR
Awarded: $1,000
TREATED ME RESPECTFULLY
"Paul Mankin and the M & F Law staff have been a Godsend to me. He helped me to get the harassing debt collection calls to stop and was able to procure me a nice compensation. Mr. Mankin and his team treated me respectfully, never judging or condemning me for my situation. During my free consultation with Mr. Mankin he made me feel as though there was nothing more important at that moment than helping me with my problem. M & F Law really does care about their clients. It is nice to know I can always count on Paul Mankin and his team to be honest, informed and empathetic."
– J. Campbell

WORKED QUICK
"I have been working with Mr. Mankin for several weeks now on my case, and with time not on my side Mr.Mankin worked quick to get started on my case. He made me aware of the issues that may arise and his legal advise. I am very much over all pleased with Mr.Mankin and his dedication to get the best results for his clients and knowledge of my Repo situation. I trust him and his trusted team to obtain the best possible outcome for my situation."
– La Dwan, a Contracts client

RELIEF I NEEDED
"Bankruptcy is such a hard thing to face on your own. But, I felt never alone when I was working with Mr. Mankin. Him and his staff were very supportive and I never felt judged by them. They gave me the relief I needed."
– Bankruptcy Client

VERY KNOWLEDGEABLE
"Mr. Mankin was very knowledgeable and clearly walked me through the steps. I'm very satisfied and would highly recommend him."
– Bankruptcy Client 2
MOST REASONABLY PRICED
"I consulted with Paul Mankin regarding my options for bankruptcy in early June after researching a few different bankruptcy attorneys and found this office to be one of the most reasonably priced. After the consult I ultimately decided not to file because my situation didn't warrant it, but I had a good experience.....he seemed knowledgable and professional. I will go back if my situation changes."
– Chapter 7 client

FRESH START
"I met with the attorney Paul Mankin, and he explained the different options that were available to me, and helped me decide which option was most appropriate to remedy my situation. I was able to file for chapter 7 bankruptcy, which allowed me to eliminate all of my debts and get a fresh start."
– Sandra, a Chapter 7 client

EXTREMELY COMPETENT
"I have known Paul Mankin for over 12 years, and have sought his professional services on several occasions. He is extremely competent, professional, and knowledgeable in the area of bankruptcy law. All of his bankruptcy clients are in very good hands and I would not hesitate to recommend him to anyone considering filing for bankruptcy."
– Chapter 13 client
Since 1997, the "Lead Counsel Verified" status has been granted to attorneys who possess:

The Right Professional Experience
A Spotless Record
The following attorneys at this firm are Lead Counsel Verified: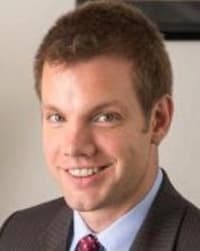 L. Paul Mankin IV
This attorney is Lead Counsel Verified in the following practice areas:
| Practice Area | Year |
| --- | --- |
| Bankruptcy | Since 2010 |
| Consumer Protection | Since 2014 |
| Personal Injury | Since 2010 |
| Practice Area | Year |
| --- | --- |
| Bankruptcy | Since 2010 |
| Consumer Protection | Since 2014 |
| Personal Injury | Since 2010 |
For Attorneys:
Download Lead Counsel Badge