When You Need Legal Help, Lion Legal Services Will Roar to the Rescue!
When legal issues are drawn out, the costs escalate. The time, money and stress expended on protracted litigation can swamp the benefits of even a winning outcome.
We analyze every case, comparing likely results to the costs, and offer guidance to our clients that leads to practical outcomes and better satisfaction with the process. We are trial attorneys and know our way around a courtroom. We play to win. You don't need a lawyer to lose. You can lose all by yourself. 
We work together  to provide the highest quality legal and customer service. When you engage Lion Legal Services we will assess your needs and build the team of professionals at our firm which brings together the skills and experience your case requires.
Contact us today if you need legal assistance with any of the following:
Family & Domestic 
Criminal Defense 
Civil Litigation 
Real Estate 
Admin. Hearings 
Probate 
Estate Planning 
Debt Collection Defense 
Contract Review 
Appeals 
Attorney Ad Litem 
Mediation
Supervised Visitation
Call 501-708-2472 today to arrange your free initial consultation.
Attorney Victoria Leigh
Bar Admissions:
Education:
Indiana University Robert H. McKinney School of Law

Ball State University

Saint Louis University
Professional Memberships and Achievements:
Arkansas Trial Lawyers Association (Board of Governors)
Arkansas Bar Association (House of Delegates)
---
Attorney Tara Pool
Bar Admissions:
Professional Memberships and Achievements:
Arkansas Trial Lawyers Association (Member)
---
Attorney Danielle Hasty
Bar Admissions:
Professional Memberships and Achievements:
Arkansas Trial Lawyers Association (Member)
---
Attorney Rebecca Ferguson
Bar Admissions:
Professional Memberships and Achievements:
Arkansas Association of Criminal Defense Lawyers
---
Attorney Lauren Ruff
Bar Admissions:
---
Attorney Kristy Sims
Bar Admissions:
---
Attorney Elizabeth Dussex
Bar Admissions:
Education:
University of Arkansas at Little Rock, William H. Bowen School of Law

University of Central Arkansas

Since 1997, the "Lead Counsel Verified" status has been granted to attorneys who possess:

The Right Professional Experience
A Spotless Record
The following attorneys at this firm are Lead Counsel Verified: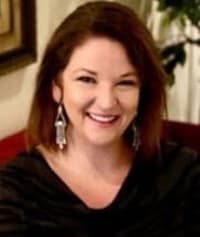 Victoria Leigh
This attorney is Lead Counsel Verified in the following practice areas:
| Practice Area | Year |
| --- | --- |
| Litigation and Appeals | Since 2021 |
| Criminal Defense | Since 2021 |
| Family Law | Since 2021 |
| Real Estate | Since 2021 |
| Practice Area | Year |
| --- | --- |
| Litigation and Appeals | Since 2021 |
| Criminal Defense | Since 2021 |
| Family Law | Since 2021 |
| Real Estate | Since 2021 |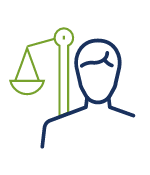 Tara Pool
This attorney is Lead Counsel Verified in the following practice areas:
| Practice Area | Year |
| --- | --- |
| Family Law | Since 2021 |
| Practice Area | Year |
| --- | --- |
| Family Law | Since 2021 |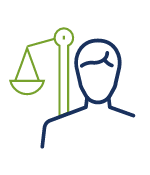 Lauren Ruff
This attorney is Lead Counsel Verified in the following practice areas:
| Practice Area | Year |
| --- | --- |
| Criminal Defense | Since 2021 |
| Divorce | Since 2021 |
| Family Law | Since 2021 |
| Juvenile Law | Since 2021 |
| Practice Area | Year |
| --- | --- |
| Criminal Defense | Since 2021 |
| Divorce | Since 2021 |
| Family Law | Since 2021 |
| Juvenile Law | Since 2021 |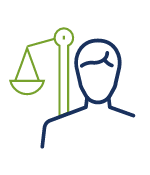 Danielle Hasty
This attorney is Lead Counsel Verified in the following practice areas:
| Practice Area | Year |
| --- | --- |
| Landlord Tenant Law | Since 2021 |
| Probate | Since 2021 |
| Practice Area | Year |
| --- | --- |
| Landlord Tenant Law | Since 2021 |
| Probate | Since 2021 |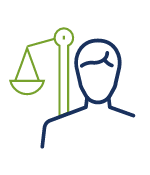 Rebecca Ferguson
This attorney is Lead Counsel Verified in the following practice areas:
| Practice Area | Year |
| --- | --- |
| Divorce | Since 2021 |
| Practice Area | Year |
| --- | --- |
| Divorce | Since 2021 |
For Attorneys:
Download Lead Counsel Badge