« Back to Results
The Edwards Firm, PLLC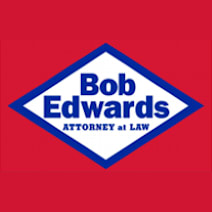 Nursing Home Abuse | Serving Little Rock, AR
For legal issues concerning Nursing Home Abuse, let The Edwards Firm, PLLC, a local practice in Little Rock, Arkansas, help you find a solution.
Average Experience:
23 years
Compassionate and Personal Legal Services
What may appear to be an accident or a simple oversight on the part of an individual or a company can often be traced to a repeated failure to follow safety regulations or to properly use equipment. Unfortunately, cutting corners to save money leads some people to make poor decisions – sometimes with catastrophic results.
The Edwards Law Firm believes that businesses and individuals are accountable. We work to promote tighter regulations whenever they serve the interests of those who have suffered as a result of negligence. And we aggressively use our business knowledge and technical expertise to earn fair awards for our clients.
Contact us today if you need legal assistance with any of the following:
Personal Injury
Nursing Home Abuse
Medical Malpractice
Products Liability
Trucking Accidents
Call at 501-372-1329 to arrange your initial consultation.
Attorney Bob Edwards
Bob Edwards is an attorney who is focused primarily on representing victims of nursing home abuse and negligence. He believes in being friendly and helpful to his clients, providing compassionate and personal legal services to meet their needs. Bob understands how difficult it can be dealing with the loss of a loved one in a nursing home. That is something that he and his family have experienced first hand.  If a nursing home provides poor care to your loved one, he believes they should be held accountable
In addition to nursing home cases, Bob has represented several families who have been injured or lost loved ones in trucking accidents. Again, if a trucking company is negligent on the road and injures you or your family, he believes they should be held accountable for their negligence.
Bob is currently the President of the Arkansas Trial Lawyers Association. He is on the Board of Governors of the American Association for Justice as well. He is also a member of the Arkansas Advocates for Nursing Home Residents, the Pulaski County Bar Association, the Arkansas Bar Association, and the American Bar Association. He is licensed to practice law in eight states including Arkansas, Georgia, Illinois, Kentucky, Missouri, Oklahoma, Pennsylvania and Tennessee. In addition, he is licensed to practice in the Federal District Courts of Arkansas and the Eighth Circuit Court of Appeals.