Law Office of Hector A. Montoya, P.L.L.C.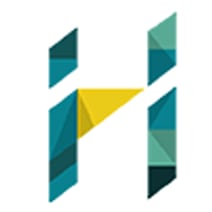 Family Law | Serving Tucson, AZ
In Tucson, Arizona area, Law Office of Hector A. Montoya, P.L.L.C. can help clients with their Family needs.
Average Experience:
29 years
The Right Perspective, the Right Results
Hector A. Montoya is an attorney possessing the right perspective to secure the right results for his clients. For Southern Arizona residents, he provides personalized representation throughout the process of divorce. On behalf of Pima County businesses, he looks out for their interests when contract disputes and other legal matters arise.
For over 18 years, the Law Office of Hector A. Montoya, P.L.L.C., has earned a reputation for results. Hector Montoya is a lawyer who spends time and listens to clients' specific legal issues. From there, he helps them evaluate their options and move forward with plans that focus on achieving the best outcome.
While you may feel that solutions are out of reach following a divorce filing, Hector A. Montoya's results-oriented approach can help you see that all-important "silver lining" and move on with your life. Should issues arise following the finalization of a divorce decree, Mr. Montoya is only a telephone call away.
Contact Mr. Montoya today if you need legal assistance with any of the following:
Family Law
Divorce
High Asset Divorce
Property Division  
Issues Involving Children
Call 520-743-1797 to arrange your consultation.
Attorney Hector A. Montoya
Bar Admissions:
Education:
University of Arizona College of Law, Tucson, Arizona