Ayala Law Office, P.C.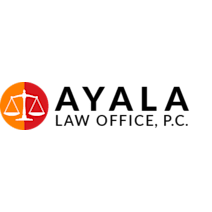 Aggressive. Determined. Hardworking.
The law firm of Ayala Law Office, P.C. was formed in 2008 by founder Siovhan Sheridan Ayala. She decided that she would form a firm that would be based on helping people win their case. The Firm's goals have remained the same: Help their clients with the legal issues confronting them, make sure they understand the legal process, communicate with them and work to get them the best possible outcome. At Ayala Law Office, P.C., our staff works diligently to provide our clients with the best possible customer service, skilled mediators, experienced litigators, and the best personalized assistance available to them with their matters in Tucson, Arizona.
We understand that when you need an attorney, you are looking for someone who will listen to you, who will understand your goals and who will take them into consideration during the litigation process. At Ayala Law Office, P.C., our attorneys do just that and we also understand that each case is unique and that a cookie-cutter approach simply will not work. Our qualified litigation attorneys will treat each of our clients with the respect and care they deserve throughout the entire legal and litigation process.
Contact us today if you need legal assistance with any of the following: 
Divorce Law
Family Law
Trial Litigation Law
Estate Planning Law
Probate Law
Immigration Law
Criminal Defense Law
Ayala Law Office, P.C. represents its Arizona clients in family law, child custody, estate planning, probate and civil litigation matters. Call 520-216-7493 today to arrange your initial consultation. 
­­­
Attorney Siovhan Sheridan Ayala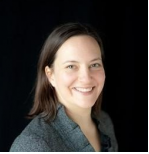 Bar Admissions:
Arizona
Oregon
Washington, inactive status
Ninth Circuit Court of Appeals
U.S. District Court, District of Arizona
U.S. District Court, Western District of Washington
U.S. District Court, District of Oregon
Education: 
University of Washington Law School, Seattle, Washington
Harvard University, Cambridge, Massachusetts
Northwestern University, Evanston, Illinois

B.A. magna cum laude, Phi Beta Kappa
Professional Memberships and Achievements: 
Pima County Bar Association
American Immigration Lawyers Association
Customs and Border Patrol Liaison, Arizona Co-Chair
---
­­­
Attorney Michael Wilson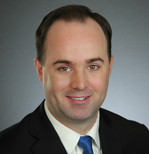 Michael Wilson is a family law and criminal defense attorney in Arizona. Michael is a Tucson native and a graduate of the University of Arizona, where he majored in Political Science with a minor in Business Management. After graduating from the U of A, he attended the University of Arkansas at Little Rock, William H. Bowen School of Law. Upon graduating, he returned to Tucson to pursue his legal career.
Bar Admissions:
Education: 
University of Arkansas at Little Rock
Arizona State University

B.S.
Major: Political Science
Minor: Business Management
Professional Memberships and Achievements: 
Pima County Bar Association