Law Offices of Craig W. Penrod, P.C.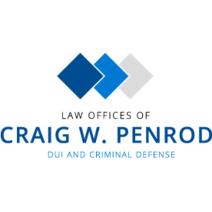 Let Our Phoenix DUI and Criminal Law Attorneys Serve You
Our Arizona DUI and criminal lawyers can provide you with the experience and knowledge needed for qualified representation. An experienced defense lawyer is vital in criminal law cases and our team sets that standard.
Each of the attorneys have unique levels of experience and particularized skills. Our firm approaches each case based on a "team" concept, although Mr. Penrod retains responsibility for the direction and handling of each case. Each case is, at some point in time, reviewed by each attorney as well as the "team". Legal issues and trial strategies are discussed and an individual plan is devised for each client. Our firm has unique expertise in challenging blood and breath tests. We also have at its disposal the latest in online research, accident reconstructionists, investigators and criminalists to assist us in the defense.
Our philosophy and reputation is to fight the cases and never recommend a plea of guilty unless it gains the client a substantial benefit that the client could not have achieved otherwise.
Contact us today if you need legal assistance with any of the following:
DUI/DWI
Manslaughter
Sex Offenses
Drug Offenses
Aggravated Assault
White Collar Crimes
All Criminal Matters
Each attorney is a seasoned veteran and the firm's reputation often enables it to achieve successful results without a trial. Our assurance to each client is that we will do everything within our power and within the ethical rules to help you achieve a successful result. Although we cannot guarantee a favorable result, we do guarantee that you will receive a state-of-the-art defense and 100% of our experience and effort in your case.
Learn more about how our Arizona criminal attorneys and DUI lawyers can assist you in formulating a defense by contacting our today at 480-753-5888 to arrange your free initial consultation.
Attorney Craig W. Penrod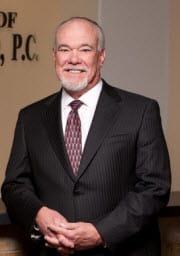 Jurisdictions:
Professional Memberships and Achievements:
State Bar of Arizona
Maricopa County Bar Association
State of Nevada Bar Association
American Bar Association
American Trial Lawyers Association
Arizona Trial Lawyers Association
Nevada Trial Lawyers Association
Arizona Attorneys for Criminal Justice
National Association of Criminal Defense Lawyers
AV® rated, the highest rating by Martindale-Hubbell
Super Lawyers Edition 2008, 2009, 2010, 2011 and 2012