« Back to Results
Law Office of Kristopher Califano, PLLC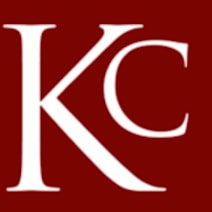 Drunk Driving | Serving Phoenix, AZ
In Phoenix, Arizona area, Law Office of Kristopher Califano, PLLC can help clients with their Drunk Driving needs.
Average Experience:
15 years
Criminal, DUI, and Traffic Lawyer
Mr. Califano has defended more than 2,000 Arizonans charged or investigated for crimes.
Mr. Califano has conducted seminars for other attorneys about DUI laws and trial strategy when defending DUI cases. He credits his success to his knowledge of the law, his strong motion practice, jury appeal, work ethic, and firm negotiation tactics.
He recognizes that there are two sides to any story, and is committed to strenuously arguing the law and facts for his clients.
Mr. Califano graduated from prestigious Pepperdine university School of Law. He was born and raised in Phoenix and attended Brophy College Preparatory for high school. He obtained a bachelor's degree at the University of Arizona in journalism, where he published stories monitoring the criminal justice system.
Contact us today if you need legal assistance with any of the following: 
Assault
Child Abuse
Bribery
Property Damage
OUI/BUI
DUI
Drug Crimes – possession & sale
Escape
Vehicular Crimes
Manslaughter
Kidnapping
Weapons Charges
Prostitution
Organized Crime
Murder
Negligent Homicide
Domestic Violence
White Collar
Sex Crimes
Computer Crimes
Theft
Traffic Offenses
Expunge/Set Aside Conviction
Appeal
Call 602-835-5088 today to arrange your free initial consultation. 
Attorney Kristopher Califano
Kristopher Califano has been a state-bar licensed Arizona attorney for more than 10 years and has substantial jury-trial experience on a felony and misdemeanor level.
Mr Califano has defended cases ranging from first degree murder to civil speeding cases.
Mr. Califano is results oriented. He has obtained multiple felony and misdemeanor dismissals, lenient plea offers, and lenient jury-trial verdicts.