Sound Advice in Divorce and Family Law Since 1993
We know how things are for many Greater Phoenix families, and we can understand why anyone facing a divorce or child custody problem might be tempted to rely on the advice of friends and relatives who have been there before. Family law in general, however, is extremely sensitive to the facts of each individual case, and a strategy or legal principle that might have helped someone you know might not do you any good at all.
At the law firm of John Bednarz, P.C., you'll work directly with an experienced family law attorney through every phase of your divorce, support enforcement problem or child custody dispute. We work closely with you to help you identify your priorities and goals, define a sound strategy for achieving them, and balance the demands of an immediate problem with your continuing interests and those of your children.
Our goal is to provide the best possible client service while keeping your legal expenses as reasonable as possible. We offer free initial consultations. By emphasizing practical solutions rather than the details of what one divorcing spouse or another might theoretically achieve in full-blown litigation, we can help you define your own goals based on solid legal information. Then we show you the most efficient and effective ways to reach them.
Contact us today if you need legal assistance with any of the following:
Family Law
Divorce
Uncontested Divorce
Property Division
Retirement Assets
Child Custody and Visitation
Child Support
Alimony
Paternity
Grandparent Visitation
Modification and Enforcement
Domestic Violence
Father's Rights
Legal Document Services
With an exclusive focus on Arizona family law issues, the law firm of John Bednarz, P.C., has served the needs of individuals and families in Greater Phoenix and the East Valley for nearly 20 years. For a free consultation in an informal and positive atmosphere, contact our office at 480-507-6677 to discuss your situation with a knowledgeable family law attorney.
Attorney John Bednarz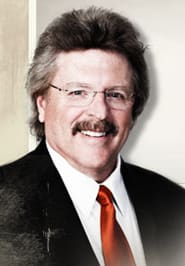 Bar Admissions:
Arizona, 1993
U.S. District Court District of Arizona
Education:
Arizona State University, College of Law, Tempe, Arizona
Arizona State University, Tempe, AZ, USA
Professional Memberships and Achievements:
State Bar of Arizona, Member, 1993 - Present
Maricopa County Bar Association, Member, 2005 - Present