5-Star Rated Trust, Probate & Guardianship Attorneys in Las Vegas
Grant Morris Dodds is a Las Vegas area law firm specializing in probate, trusts, trust administration, wills, estate planning, and guardianship, among other areas. The firm was established in 2011 to serve our every-growing client base. We believe what makes us different is not only the fact that our partners are experts in their field, but that we provide personalized service from friendly attorneys for a fair and reasonable fee. We believe each client is unique. No matter how complex your case, we can help. Call today to schedule a free initial consultation or to speak directly to an attorney!
Contact Grant Morris Dodds today if you need legal assistance with any of the following:
Probate
Wills
Trust Administration
Living Trusts
Estate Planning
Estate Tax Planning
Asset Protection
Nevada Asset Protection Trust
Offshore Trusts
Elder Law
Guardianship
Veterans Benefits
Powers of Attorney
Business Planning
Call 702-751-6645 today for your free initial consultation.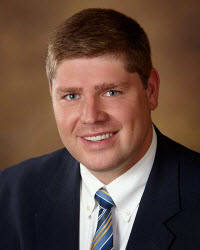 Attorney David Grant
David M. Grant is a partner at Grant Morris Dodds. In addition to handling the estate planning needs for some of Nevada's wealthiest families, he also regularly speaks and writes on the topics of trusts and estates, taxation, and asset preservation.
David has an AV® Peer Review Rating from Martindale Hubble. He has also been recognized as a Mountain States (NV, UT, MT, ID and WY) Rising Star by Super Lawyers®. David was named as one of Nevada's "Legal Elite" by the Nevada Business Magazine, recognizing him as one of "Southern Nevada's Top 100 Attorneys," as well as being named as one of the "Top Lawyers" for Estate Planning by VEGASINC, a weekly business magazine, recognizing him as one of the "Best of the Best in Southern Nevada." He has also been named to Desert Companion's "Top Lawyers" list for Estate Planning.
---
Attorney Robert Morris
Robert Morris is a partner at Grant Morris Dodds and is the lead attorney for the firm's Probate and Guardianship Departments. If you have an issue regarding the death of a loved one who passed without a will, you will meet personally with Robert Morris, and he will tailor the plan of attack to your situation.
Robert is an AV® rated lawyer by Martindale Hubbell and has been named a "Mountain States Rising Star" by Super Lawyers. He has also been named as one of the "Top Lawyers" for Estate Planning by VEGASINC, a weekly business magazine, recognizing him as one of the "Best of the Best in Southern Nevada."
---
Attorney Mark Dodds
Mark L. Dodds is the senior partner at the law firm of Grant Morris Dodds and offers considerable experience in the planning and implementation of sophisticated, state-of-the-art estate and asset protection planning strategies.
Following receipt of the degrees of Bachelor of Science in Accounting (Cum Laude) and Juris Doctor (Cum Laude) from Brigham Young University, Mark received a Masters of Law in Taxation from Denver University School of Law. He passed the CPA exam in 1977 & worked as a tax accountant for Deloitte & Touche. Mark offers considerable experience in planning, implementing, and analyzing sophisticated estate and asset protection strategies. He is a very practical, customer-centric individual, and prides himself on maximizing tax benefits & estate planning strategies for his clients. He has worked on thousands of cases over the years, and he'll give you the personal attention you need.