« Back to Results
Pennington Law PLLC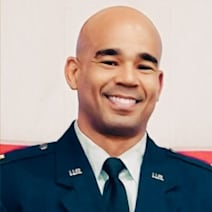 Estate Lawyers in Surprise and Sun City West Help with Planning and Probate
When you need a comprehensive estate plan or help with probate administration, start by retaining an experienced lawyer who is dedicated to protecting you. At Pennington Law, PLLC, our firm's values and attorney Andre L. Pennington's values as a military veteran and family man are front and center in our estate planning and probate practice. Our goal is to provide you with options that secure your wealth and allow you to transfer assets at the appropriate time as easily as possible according to your intentions. Our firm understands that end-of-life issues can be difficult to address. We approach the subject with sensitivity and candor, so you can make the best decisions for yourself and your loved ones. We serve clients in Surprise, Sun City West, Peoria, Goodyear, Buckeye and surrounding areas.
Contact us today if you need legal assistance with any of the following:
Estate Litigation
Estate Planning

Wills
Trusts
Spendthrift Trusts
Advance Directives
Powers of Attorney

Guardianships
Probate & Estate Administration

Trust & Estate Administration

Family Law

Divorce
Custody & Visitation
Pennington Law, PLLC provides expert legal services to residents of Arizona state-wide. When legal issues have a deep impact on your life, you want a lawyer who inspires confidence. We are determined to provide reliable counsel and effective representation on every aspect of your case. Call 512-575-3115 today to arrange your free initial consultation.
Attorney Andre L. Pennington
Andre Pennington is an accomplished Arizona, federal and military attorney that concentrates his practice on estate planning, wills, trusts, estate administration, guardianships/conservatorships, and estate litigation. What makes Andre unique is that he has specialized estate planning training and experience from his time as an attorney for the United States Air Force, but also has extensive trial experience with over 75 jury trials to his credit at the state, military and federal level. This blend makes him uniquely qualified and able to effectively navigate the waters of your estate plan and estate administration.
Since 2011, Andre has lived in Surprise, Arizona. He is married to his stunning wife, Amanda, and has six young children, two sons and four daughters. As a father, he rarely misses a family obligation and believes that family is one of the greatest gifts a person can receive and that protecting their future is of paramount importance. With that sentiment, he uses his years of estate planning, trial experience and expertise to guide, navigate, and protect your family's interests in their most difficult time.
He grew up in Southern California, graduating from California State University, Fullerton, and Loyola Law School, Los Angeles. He then started his legal career in 2006, as a trial attorney within the Colorado state courts. In 2007, he joined the United States Air Force and for over four years engaged in estate planning and trial work. During that time, he was recognized by leadership as being within the top five percent of trial attorneys in the Air Force.
With a desire to have a more stable home life, he left active duty and transferred to the Air Force Reserves, where he is the rank of Major, and has been a trial advocacy instructor, government appellate counsel and estate planning attorney. Until 2014, Andre practiced as a federal trial attorney for the District of Arizona, handling the highest level of federal cases; when he left to take his current position and to go into private practice as a full-time estate planning, wills, trusts, and probate attorney.
Andre has been recognized with numerous honors and awards that include voted Best Attorney in Sun City West by the Daily Independent 2021, selected as Litigator of the Year 2021 by the American Institute of Trial Lawyers, Lawyers of Distinction 2021, Best Attorneys of America 2021, Elite Lawyers 2021, Best Probate Attorneys in Surprise, Peoria and Goodyear by Expertise.com.
Andre founded residential homes dedicated to the well-being of foster children; he was appointed as a part-time Judge for the Maricopa County Justice Courts (2015-2017); and co-founded and is a Director for Arizona's Children Coalition.  Andre is a purple belt in Brazilian Jiu Jitsu; and he is a Coach and lifetime member at De Boa Jiu Jitsu Academy in Surprise, Arizona.
---
Attorney Leonnesia "Nisa" Herd, Esq.
Nisa is a progressive and a forward-thinking attorney and she approaches every client with a focus on integrity, advocacy and understanding. Nisa handles divorce, paternity, child support, modification, enforcement, and grandparents' rights actions. Nisa is dedicated to finding long-term, practical and cost-effective solutions for her clients. Nisa has extensive experience with diverse clients including those with blended, non-traditional, military, and multigenerational families.
Nisa graduated from the University of Southern California (Go Trojans!) in 1997 with a Bachelor's degree in Economics and a minor in Architecture. Before attending law school, she was a property and casualty claims representative for some of the largest and most well-known insurance companies in the country for more than 10 years. Nisa graduated from Phoenix School of Law in 2012 and was recognized for completing more than 700 hours of community service.
Nisa maintained her own law firm since 2013; and although she has always focused on family law, Nisa has experience in other areas of law (including personal injury, criminal defense and debt collection). Nisa also has training as a Mediator and she currently conducts Family Law Settlement Conferences with Maricopa County Superior Court.
Nisa received mentored support from many people in her community while growing up in the foster care system and she is dedicated to mentoring and advocating for foster youth. Nisa now proudly serves on the Board of Directors for Arizona Friends of Foster Children Foundation and is a facilitator for the Keys to Success financial literacy program for current and transitioning foster youth.
Nisa is a former participant and speaker for the Court Orientation for Dependent Youth Program – a program designed to teach dependent youth about the basic court process and how to advocate on their own behalf. Nisa is also a former Court Appointed Special Advocate for foster youth.
Nisa co-parents her two teenage boys and when not practicing law, Nisa enjoys competing in recreational tennis leagues, hiking, and kayaking.
---
Attorney Brigid M. Hopkins
Brigid has a desire to help those in need during their toughest of times and focuses her practice on probate and trust litigation. She has a diverse litigation background that includes working in juvenile justice, prosecution, and insurance defense. She is well-versed on all aspects of trial practice, which makes her an outstanding advocate in the courtroom. She has a client-centered approach that helps her to be empathetic with her client's needs. Equally as important, she is result oriented and prides herself on the results she earns for her clients.
Brigid was born and raised in Illinois. Prior to coming to Arizona, Brigid attended Southern Illinois University in Carbondale for both her undergraduate studies (magna cum laude) and Law School.
Brigid has found a permanent home in Buckeye, Arizona, with her family. She enjoys serving others in the community, hiking, and spending time with friends and family. Brigid has a hard-working husband, Garrett, and together they have one beautiful daughter and two dogs.
---
Since 1997, the "Lead Counsel Verified" status has been granted to attorneys who possess:

The Right Professional Experience
A Spotless Record
The following attorneys at this firm are Lead Counsel Verified: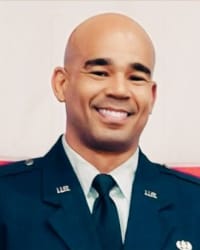 Andre L. Pennington
This attorney is Lead Counsel Verified in the following practice areas:
| Practice Area | Year |
| --- | --- |
| Divorce | Since 2022 |
| Estate Planning | Since 2022 |
| Family Law | Since 2022 |
| Probate | Since 2021 |
| Practice Area | Year |
| --- | --- |
| Divorce | Since 2022 |
| Estate Planning | Since 2022 |
| Family Law | Since 2022 |
| Probate | Since 2021 |
For Attorneys:
Download Lead Counsel Badge