Trueb & Beard LLC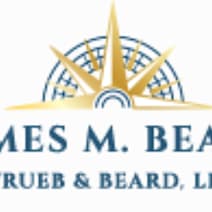 Maritime Law | Serving Anchorage, AK
When you need Maritime help in Anchorage, contact Trueb & Beard LLC, an established Alaska law firm.
Average Experience:
30 years
Millions Recovered for Injured Commercial Fishermen and Seamen
Maritime lawyer James Beard has been representing injured crewmen and commercial fishermen for over 30 years. Its practice emphasizes commercial fishing accident injuries and fishing vessel sinkings in Alaska, Washington and Oregon. If you have been injured through negligence, you have a right to compensation under the Jones Act. Let Beard and his partners at Trueb & Beard, LLC get you the fair compensation for your injuries you are entitled to under Federal maritime law. Beard has recovered millions of dollars in compensation for their clients located throughout the country.
A moment of negligence can cause an injury to a crewman that impacts him and his family for the rest of their lives. Beard can protect your rights to compensation and prevent the big insurance companies and maritime employers from taking advantage of you. As soon as you are injured, the vessel owner, your employer, and their insurance company begin work to minimize the amount of compensation they have to pay you as a result of your injuries.
Contact us today if you need legal assistance with any of the following: 
Jones Act Claims
Maintenance and Cure Claims
Maritime Wrongful Death Claims
Unseaworthiness Claims
Commercial Fishing Accidents
Compensation for Injuries and Lost Wages
Medical Negligence at Sea
Lost Wages for Injured Commercial Fisherman
Compensation for Deckhands and Injured Fishermen
Alaska Fishing Companies
Frequent Injuries and Accidents
Maritime Worker Injuries
Marine Insurance Claims
Call 855-339-6586 today to arrange your free initial consultation. 
­­­Attorney James M. Beard

Bar Admissions:
Alaska, 2004
Oregon, 2009
Washington, 1983
Education: 
J.D., University of Puget Sound, 1993
B.A., University of Washington
Professional Memberships and Achievements: 
Alaska State Bar
Oregon State Bar
Washington State Bar
---
­­­Attorney Lanning M. Trueb

Bar Admissions:
Alaska State and Federal Courts
Washington State and Federal Courts
Professional Memberships and Achievements: 
---
­­­Attorney Zach Berne

Bar Admissions:
Education: 
J.D., George Washington University
Professional Memberships and Achievements: 
Maritime Law Association of the United States