Cross & Smith, LLC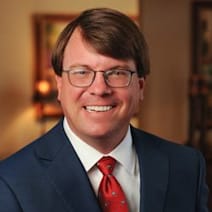 Personal Injury | Serving Tuscaloosa, AL
Choose Cross & Smith, LLC for qualified Personal Injury representation in the Tuscaloosa, Alabama area.
Average Experience:
15 years
Bold. Innovative. Successful.
Driven by an intense determination to obtain the maximum recovery in every case, the firm's attorneys have handled a broad range of accident and injury cases resulting in verdicts and settlements in excess of $150,000,000.00. Our accident attorneys have significant experience handling personal injury and wrongful death cases in Tuscaloosa and Birmingham. Dell Cross has practiced law for well over 20 years and Justin Smith has been a trial lawyer for over ten years. The firm's attorneys have handled in excess of 1,000 personal injury and wrongful death cases in state and federal courts. 
The personal injury lawyers at Cross & Smith long ago made a deliberate decision to limit our practice to the representation of claimants and plaintiffs in civil litigation. By concentrating in one particular area of practice, our personal injury attorneys are able to achieve and maintain the knowledge, skills and experience that are necessary when representing injured individuals in civil lawsuits. 
Contact us today if you need legal assistance with any of the following:
Personal Injury
Auto Accidents
Construction Accidents
Truck Accidents
Nursing Home Abuse and Neglect
Workers' Compensation
Motorcycle Accidents
Defective Tools and Equipment
Call at 205-994-2894 to arrange your free initial consultation.
Attorney Silas G. "Dell" Cross, Jr.
Bar Admissions:
Supreme Court of Alabama
Eleventh Circuit Court of Appeals
United States District Courts of Alabama
Professional Memberships and Achievements:
Executive Committee of the Alabama Association for Justice
American Association for Justice, Member
American Bar Association, Member
Alabama State Bar, Member
Education:
J.D., University of Alabama School of Law, 1989
B.S., Auburn University, 1985
---
Attorney Adam G. Cross
Bar Admissions:
Supreme Court of Alabama
United States District Courts of Alabama
Education:
J.D., Birmingham School of Law, 2006
B.S., Auburn University, 2000
$9,300,000.00 in a wrongful death case
---
$9,000,000.00 in a trucking accident case
---
$3,500,000.00 in a trucking accident case
---
$3,400,000.00 in a premises liability case
---
$3,200,000.00 in a bad faith insurance case
---
$3,000,000.00 in an electrical injury case
---
$3,000,000.00 in an ATV rollover case
---
$2,500,000.00 in an 18-wheeler accident case
---
$2,500,000.00 in a premises liability case
---
$2,200,000.00 in a pharmaceutical liability case
---
$1,600,000.00 in a commercial truck accident case
---
$1,600,000.00 in a work place injury case
---
$1,300,000.00 in a products liability case
---
$1,300,000.00 in a single vehicle rollover accident
---
$1,300,000.00 in a pharmaceutical liability case
---
$1,250,000.00 in a medical malpractice case
---
$1,200,000.00 in a negligent hiring case
---
$1,100,000.00 in a car wreck case
---
$1,000,000.00 in a products liability case
---
$1,000,000.00 in a medical malpractice case
---
$1,000,000.00 in a bad faith insurance case
---
$900,000.00 in a car wreck case
---
$900,000.00 in a products liability case
---
$900,000.00 in a work place injury case
---
$850,000.00 in a car wreck case
---
$800,000.00 in a car wreck case
---
$750,000.00 in a products liability case
---
$650,000.00 in a bad faith insurance case
---
$600,000.00 in an ATV rollover case
---
$575,000.00 in a trucking accident case
---
$500,000.00 in a commercial truck accident case
---
$500,000.00 in a work place injury case
---
$500,000.00 in a car wreck case
---
$450,000.00 in a car wreck case
---
$400,000.00 in a bad faith insurance case
---
$400,000.00 in an insurance fraud case
---
Millions of dollars recovered in products liability cases
---
Millions of dollars recovered in trucking accident cases
---
Millions of dollars recovered in automobile accident cases
---
Millions of dollars recovered in fraud and bad faith cases
---
Millions of dollars recovered in work place injury cases