Dean Waite & Associates, LLC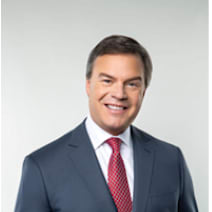 Personal Injury | Serving Mobile, AL
Contact Dean Waite & Associates, LLC for your Personal Injury needs in Alabama.
Alabama Personal Injury Law Firm You Can Trust
Dealing with the insurance company in the aftermath of a serious accident can be very frustrating when you've been injured due to negligence. Instead of treating you like a human being needing help, the insurance company may look at your injury as nothing more than a risk to their bottom line. That's when they'll pull out every trick in the book to pay you as little as possible.
Dean Waite and his dedicated staff take care of clients the right way – by being honest, professional, responsive, and respectful. We know the games insurance companies play, and we won't let them take advantage of you.
Contact us today if you need legal assistance with any of the following:
Car Accidents
Truck Accidents
Motorcycle Accidents
Personal Injury
Wrongful Death, and more
Call at 251-725-5805 to arrange your free initial consultation.
Attorney Dean Waite
Mobile personal injury attorney Dean Waite has years of experience handling complicated cases throughout Alabama. He knows how to win tough cases and get people the money they deserve. His relentless pursuit of justice on behalf of clients has helped him build a reputation throughout Alabama.
Bar Admissions:
Georgia (1998)
Alabama (1999)
U.S. District Court, Northern, Middle and Southern Districts of Alabama (1999)
U.S. District Court, District of Colorado (1999)
U.S. District Court, North District of Georgia (2000)
U.S. Court of Appeals, Eleventh Circuit (2002)
Education:
Car wreck verdicts and settlements
$400,000 settlement, uninsured motorist car wreck Mobile Co., AL
$350,000 settlement, motor vehicle accident Mobile Co., AL
$290,000 settlement, DUI accident Mobile Co., AL
$127,000 settlement, motor vehicle accident, Lowndes Co., AL
$100,000 settlement, drunk driving accident, Mobile Co., AL
---
Truck accident verdicts, settlements
$6,750,000 wrongful death/severe injury settlement, semi-truck accident, Mobile Co., AL
$4,750,000 wrongful death settlement, semi-truck accident Butler Co., AL
$2,000,000 wrongful death settlement, semi-truck accident Lawrence Co., AL
$825,000 for semi-truck accident with serious injuries, Covington Co., AL
$612,500 truck accident
$250,000 settlement, car wreck involving company truck, Mobile Co., AL
$100,000 settlement, car wreck involving company truck, Mobile Co., AL
---
Motorcycle accident settlements and verdicts
$1,250,000 settlement, motorcycle accident death
$350,000 motorcycle accident
$125,000 motorcycle accident Tuscaloosa Co., Alabama
---
Other personal injury verdicts and settlements
$22,000,000 verdict and settlement in natural gas explosion wrongful death/severe burn case Okaloosa Co., FL
$14,000,000 wrongful death settlement, defective space heater, Baldwin Co., AL
$9,000,000 wrongful death settlement, defective furnace with carbon monoxide leak, Mobile Co., AL
$5,000,000 settlement, Industrial accident/explosion with severe burns settlement- Baldwin Co., AL
$4,750,000 wrongful death verdict, medical malpractice Mobile Co., AL
$3,500,000 wrongful death settlement, Admiralty/maritime accident Mobile Co., AL
$3,500,000 wrongful death settlement, medical malpractice, Dallas Co., AL
$3,000,000 wrongful death settlement, defective smoke detector Mobile Co., AL
$400,000 settlement, defective medical equipment Mobile Co., AL
$275,000 settlement, slip and fall accident Baldwin Co., AL
$130,000 settlement, dog bite case Mobile Co., AL
$100,000 settlement, serious dog bite injury, Mobile Co., AL