New Beginnings Family Law, P.C.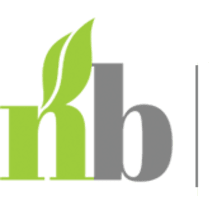 Offering Flexibility and Versatility while Handling Your Family Law Case
At New Beginnings Family Law, P.C., we provide hope by providing concierge level legal services to families and individuals who are involved in legal disputes by helping them find new directions and beginnings for their lives. We are dedicated to helping people experience the joy of raising children by when they wish to become parents through surrogacy or adoption.
We not only assist our client with their immediate legal needs, but we also connect our clients with community resources to help them with the emotional, financial, and spiritual crises that often accompany a divorce.
Contact us today if you need legal assistance with any of the following:
Divorce
Child Support
Child Custody
Pre-Nuptial Agreements
Post-Nuptial Agreements
Cohabitation Agreements
Surrogacy
Adoption

Paternity
Alimony
Division of Retirement Benefits
Military Divorce
Property Settlements
Collaborative Divorce
Mediation
We take the time to get to know our clients and their families and help them find the best way forward for them and their children.
Call 256-673-2001 today to arrange your initial consultation.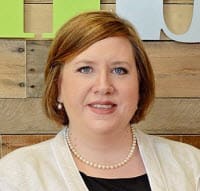 Attorney Amber Yerkey James
Jurisdictions:
Alabama
Northern District of Alabama Federal Courts
United States Supreme Court
Admitted To The Bar:
Education:
Birmingham School of Law, J.D., 2006
University of Alabama-Birmingham, B.A., Music 1998, M.B.A., 2000
Professional Memberships and Achievements:
Top 40 Family Law Attorney Under 40, American Society of Legal Advocates
Member of the Alabama State Bar
Huntsville-Madison County Bar Association
Morgan County Bar Association; Participant in the Madison County Volunteer Lawyer Program
Women in Business Section of the Tennessee Valley Business Network
Family Law Section of the Alabama State Bar and the American Bar Association
General and Small Practice Section of the American Bar Association
Testimonials
"Ms. James and her staff were kind and generous with me during the most harrowing period of my life. The firm is growing and that is a testament to their skill and kindness. The growing pains mean they have been too busy at times. Hopefully, that will settle down soon. Ms. James is a very qualified and knowledgeable lawyer, and a person of high integrity".
---
"Amber and the James Family Law Firm have went above and beyond in the handling of my case. I am a single father fighting for custody of my daughter. As many know this is an uphill battle. They have always been extremely prompt at returning phone calls and emails. I was very well informed of every action taken and all possible outcomes of those actions. They have been very flexible with my billing options due to the duration and complexity of my case. All of this is what you get outside of the courtroom, Amber and her staff are even more efficient inside the courtroom. They have been able to defend any and all false allegations made by my ex, and prove beyond doubt her actions. Amber and the members of her firm are very efficient and aggressive in the courtroom, but they are also ethical. They will not use anything they cannot prove or do not have evidence to support.
After receiving threats from my ex and finding out she was in town, Amber gave me her personal cell phone number so I could contact her directly in the event of trouble. Amber and her law firm have always made me feel like they were personally invested in my case, I have never once felt like I was just a client or they were just doing their job".
---
"Amber represented me in a very professional manner. She consistently presented me with multiple options concerning how to approach my particular case with her personal recommendation. Even when we disagreed due to my emotions, she was understanding and presented her viewpoint in an unbiased manner.
Amber is involved in many community political activities which keeps her abreast of current trends as well as helping to shape the judicial system into a more efficient organization".
---
"Ms. James handled my custody/child support case in Morgan County from out of state. I'd lived in another state for years before my divorce was finalized and my previous attorney let me settle with my ex as if I also lived in Morgan Co, I didn't realize the ramifications of this until after the divorce. Ms. James was very helpful and able to get my visitation schedule modified appropriately and fairly including making it mandatory for my ex to meet with the children versus me baring the burden of all the driving every other weekend. She's always been accommodating and reachable via phone or e-mail and makes time for me when I'm in town to review or prepare my case.
Where Ms. James really shines is in the court room. You can tell that she is well respected by the other attorneys and Judges. She knows how to handle herself and represent her client well. If you're seeking assistance in family law I would recommend Amber James and James Family Law without hesitation! I know she'll be my first choice when we have to go back to court".
Since 1997, the "Lead Counsel Verified" status has been granted to attorneys who possess:

The Right Professional Experience
A Spotless Record
The following attorneys at this firm are Lead Counsel Verified: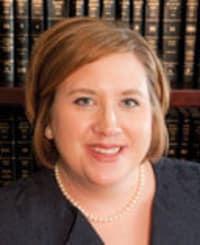 Amber Y. James
This attorney is Lead Counsel Verified in the following practice areas:
| Practice Area | Year |
| --- | --- |
| Family Law | Since 2015 |
| Practice Area | Year |
| --- | --- |
| Family Law | Since 2015 |
For Attorneys:
Download Lead Counsel Badge