Pitts & Zanaty, LLC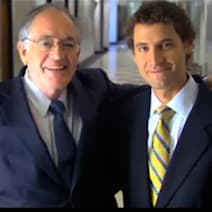 Social Security Disability | Serving Florence, AL
Alabama Disability Law Firm
Alabama Social Security Disability Attorneys Helping People In Need Since 1979
Pitts & Zanaty, L.L.C., is committed to helping good people find solutions to difficult challenges. As a firm concentrating in Social Security law, we help people seeking Social Security Disability Insurance (SSDI) and Supplemental Security Income (SSI).
Our firm has helped thousands of clients receive Social Security disability benefits. We understand the Social Security system, the application process and the appeals process.
Contact us today if you need legal assistance with any of the following:
Social Security Disability Insurance (SSDI)
Supplemental Security Income (SSI)
Cessation cases
Benefits for Disabled Children
What sets our firm apart from others is our dedication to clients throughout the duration of their case. Many Social Security disability law firms only represent clients at the appeals process and only meet with clients minutes before a hearing.
Call Pitts & Zanaty, L.L.C. today at 205-254-1657 to arrange your free initial consultation.
Attorney Timothy Harper Zanaty
Mr. Zanaty was born in Birmingham, Alabama to Judge and Mrs. Edward S. Zanaty. Raised in the legal community, Mr. Zanaty knew that law was in his blood. Starting young, he was mentored in the Jefferson County Courthouse. Working directly under Judge Gary Pate, Judge Donald Cruise, and Judge Houston Brown, Mr. Zanaty was directly involved in thousands of cases. Through this training, Mr. Zanaty was able to work with the top legal minds in the state of Alabama. Utilizing this legal knowledge, Mr. Zanaty was able to determine which member of the legal community he was most impressed with in order to mentor his legal career. The choice was clear and obvious: R.D. Pitts. Mr. Zanaty's move to the private sector coupled with great loyalty when he became partners with his mentor. Mr. Zanaty utilizes his judicial clerk experience and the guidance of Mr. Pitts to produce extremely effective representation beyond his years.
Albertville Office
411 Martling Road
Albertville, AL 35951
Anniston Office
821 Quintard Avenue
Anniston, AL 36201


Bessemer Office
205 17th Street North
Bessemer, AL 35020

Birmingham Office
950 22nd Street North
Ste. 760
Medical Forum Building
Birmingham, AL 35203

Cullman Office
1904 Commerce Ave. NW
Cullman, AL 35056


Decatur Office
721 McGlathery Lane, SE
Decatur, AL 35601


Florence Office
415 East College Street
Florence, AL 35630


Fort Payne Office
1000 Gault Avenue S
Suite E
Fort Payne, AL 35967

Gadsden Office
968 Gilberts Ferry RD SE
Attalla, AL 35954


Huntsville Office
2310 Governors Drive
Huntsville, AL 35804

Montgomery Office
4400 Carmichael Road
Montgomery, AL 36106
Sylacauga Office
7 So. Broadway Avenue
Sylacauga, AL 35150

Talladega Office
733 North Street East
Talladega, AL 35160

Trussville Office
1976 Gadsden Highway
Suite 100
Birmingham, AL 35235
Tuscaloosa Office
2422 12th Street
Tuscaloosa, AL 35401