« Back to Results
Lusk Law Firm, LLC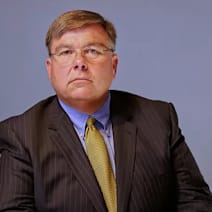 Family Law | Serving Fairhope, AL
For those working through a Family issue in the Fairhope, Alabama area, Lusk Law Firm, LLC can be your partner in law.
We Understand. We Can Help You.
Founded by Robert E. Lusk , Jr., Lusk Law Firm, LLC, is a state-wide firm that concentrates on representation of professionals in the areas of professional responsibility, licensure, discipline, and ethics. Robert uses his more than 25 years' experience as a government lawyer, prosecutor, and disciplinary counsel to represent professionals in matters involving licensure, discipline and administrative law.
The Lusk Law Firm also represents clients in family law matters, including divorce, custody, child support and visitation. Robert's special passion is adoption and he uses his years' of experience to assist adoptive parents and birth-parents to create new families. The Lusk Law Firm, LLC, where personal service is the driving force behind our firm.
Contact us today if you need legal assistance with any of the following: 
Family Law
Guardian ad litem
Adoption
Professional Licensure Representation
Probate
Parental Relocation
Call 251-471-8017 today to arrange your initial consultation. 
­­­Attorney Robert E. Lusk, Jr.



Robert's experience includes serving as the Alabama State Bar staff liaison to the Alabama State Bar Client Security Fund Committee and the staff liaison and professional responsibility advisor to the Alabama State Bar's Family Law Section. Robert served on the Alabama Child Custody Laws Revision Task Force, Task Force on Legal Education, Task Force on Admissions, Task Force on Client Security Fund, and Committee on Rules and Disciplinary Enforcement. He was a principal drafter of the 2006, 2007 and 2008 amendments to the Rules Governing Admission of the Alabama State Bar; the 1999, 2000, 2005, and 2008 amendments to the Alabama Rules of Disciplinary Procedure; the 2008 and 2009 amendments to the Alabama Rules of Professional Conduct; the 2010 amendments to the Client Security Fund Rules, and the 2007 amendments to the Family Law Section by-laws. Robert also served on the Alabama Law Institute Uniform Interstate Family Support Act Committee, the Uniform Collaborative Law Committee, and the Uniform Parentage Act Committee that drafted legislation, which was adopted by the Alabama Legislature in 2009. Robert is an advocate for the formation of a committee by the Alabama Law Institute to revise Alabama's Adoption Code. Robert also served on the Joint Legislative Family Law Task Force, which explored the possibility to creating a family law code that would include a compilation of all state statutes affecting families in Alabama.